College Supplies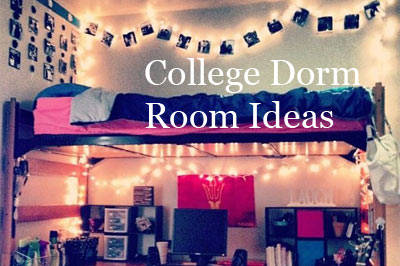 The start of a new school year means a new space for you to design and decorate any way you like. Your college room is like a blank canvas that enables you to create your own ambiance by displaying your favorite colors, photos, memories, lighting, designs and accessories.
When you first enter an empty dorm you may notice the room looks quite minimal and you can't fathom how you and another roommate are going to live in this space for an entire year. Tiny dorm rooms with cinder block walls, florescent lighting, and little to no carpet come off a little institutional looking and are very uninspiring.
While many colleges around the nation have made a push to design more luxurious dorms over the past few years, it's your job to transform your dorm room into a more livable space. This is your home away from home while you're going to school, so you'll want to add as much comfort and personality to the room as possible. Given the small size of the room, designing a college dorm becomes a test in utilizing space in the best possible manner.
Use these dorm room ideas to spur your creativity as you design your space.
College bookstores are the enemy. High prices, long lines, and a horrible textbook buyback program are the biggest complaints.
Here are places you can buy, sell, rent and exchange textbooks, other than your school's bookstore.
General Online Bookstores