Bringing a bike to college is not only a great idea for ease of access in getting around campus, but also in the affordability and fun it provides as both a transportation device and a hobby.
While bringing a car to campus isn't always an option for some students, it's nice to have some way to easily (and affordably) get around. This is where having a bike in college comes in handy. Having a bicycle in college is such a convenience you will see some students pick one up who haven't ridden in years.
"A bike that can support a rack with panniers is the best bike for all college life."
Regardless of how far you will be living from campus, a bike can even become useful for travel between classes, given how large some university campuses are. A bike can also be used to help carry your heavy book bag to and from class when equipped with a rack and panniers.
Whether you are a frequent rider, or a student who hasn't been on a bike in a while and is considering picking one up, we'll take a look at some of the top bikes for college students as well as offer some tips for safety and maintenance when bringing a bike to college.
Many colleges have bike co-ops or shops that help students with maintaining their bikes while promoting bike culture on campus. We had the opportunity to interview Dylan van Dyke, co-owner and caretaker of the UC Santa Cruz Bike COOP, on helping students choose a bike for college and managing and maintaining a bike while going to school.
Enter Dylan.
What buying tips would you give a college student looking to purchase a bike for use while at college?
Buy a new bike. Lest you have a perfect steel framed Japanese bike that fits you perfectly and is in mint condition, there is nothing better than going to a professional bike shop in order to secure a warranty of service, but also guarantee the quality and reliability of something that may very well replace your car or take you off of crowded buses.

Buying a new bike is good idea, the initial investment is high, but it secures resale value and bike shop salespeople and technicians are professionals. Bike shops want to get you on a bike that not only fits you in size but also in needs for utility and price. Buying a bike blind is not recommended, you want to be able to compare and contrast models and materials in order to see what feels "right" to the rider.

Shops also have wide varieties of accessories and can facilitate the installation and care of these many add-ons to the bike.
Are there any particular models you would recommend for students?
Specialized Sirrus in any trim, Giant Defy (beginner road bike), Jamis Coda, Trek Fx 7 series, Specialized Diverge in aluminum if they'd like to carry racks, and carbon if they want an all around versatile bike for sport.
Specialized Sirrus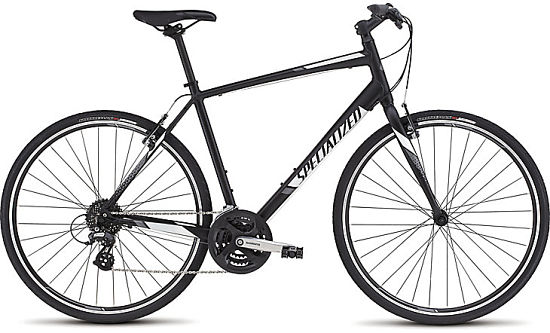 Where to Buy: eBay.com or at a local authorized dealer.

Giant Defy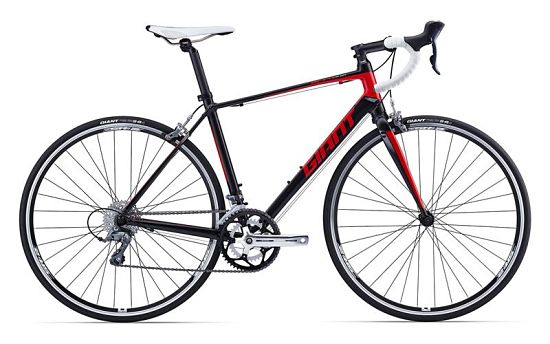 Where to Buy: eBay.com or at Giant Bicycles.

Jamis Coda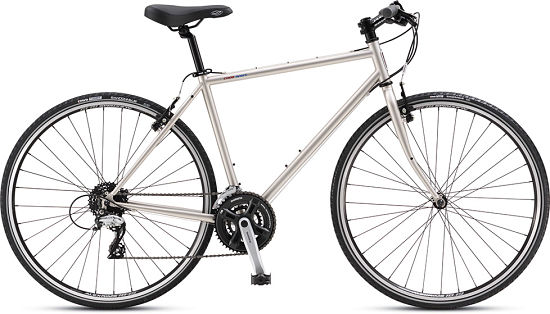 Where to Buy: eBay.com or at a local authorized retailer.

Trek Fx 7


Where to Buy: eBay.com or at a local authorized retailer.

Specialized Diverge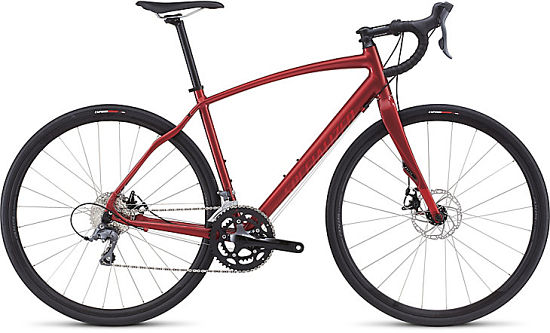 Where to Buy: eBay.com or at a local authorized retailer.


"Best Bike under $300"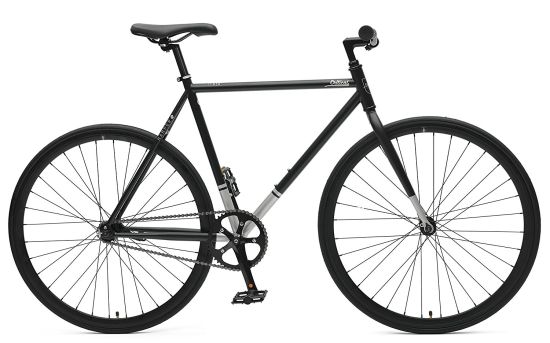 The light-weight and minimalist design of the Golden Cycles single-speed provides a great looking bike and smooth ride that is ideal for college students. At under $300, it is a student-friendly purchase with great value for the dollar.
Used Bikes
Buying a new bike isn't always in the budget of a college student. New, good-looking bikes may also become a target for thieves. Therefore, you may want to consider bringing an inexpensive bike to campus by buying used.
If a student decided to buy used, what are some things they should look for when checking out used bikes?
Steel bikes without rust, brand name brakes like Shimano or Avid, Deore components are solid and their longevity is key. Avoid downtube shifters, death grips, forks that are thin and bladed, skip tooth gears, coterie cranks, old 3 speed Sturmey Archer bikes, very heavy Schwinns, Roadmasters, Huffy bikes, Next bikes, Motiv bikes, in general Mongoose bikes, K2, Vilano, Mercier, GMC, Schwinn bikes (unless they are classics) should be avoided.
Bike Tips for College Students
Dylan offers the following tips for buying and managing a bike in college:
Fit is extremely important. A bike that does not fit is bad for the body and even worse for morale. There is nothing worse than being very tired and worn out from riding a POS bike that breaks down often. A bike that fits is confidence-inspiring as well as a great tool to improve health of body and mind. A bike ride is an unwind, even when it's to or from a place of work or stressful class, the ride is therapeutic.


Buying a bike online in a box is a bad idea, unless you can put it together yourself because that's your job, it's not going to work out as well as you'd imagine.


GET A RACK and PANNIERS! This will change your life! You will go to all grocery stores and you will schlep everything you need, on your bike, with efficiency and will look cool doing it.


Get effective lights. Safety is huge, you want to see, but also being seen is extremely important. Along with having a helmet and gear such as reflective elements or hi-vis rain or cold weather gear, lights can save your life.


Wear a helmet. You've committed to going to school and paying it off afterwards, why would you want to fall and not be able to get up? Safety is key as well as making you more confident because you've made a serious commitment to something rather than treating it as if it was casual.


Get a lock that seems like overkill. You think that your lock is good enough, but it almost never is. Kryptonite, manufacturer of quality locks recommends that you spend 20% of the cost of your bike on a lock. If you buy a $500 bike, $100 for a lock is a good idea and it ensures that if you have to leave it on campus or off that it will be there when you get back, also, for the pub crawling students who insightfully choose not to ride buzzed, it will mean that the bike will be there in the morning especially in high-risk metro areas. Security add-ons like anti-theft skewers and hardware are recommended, such are saddle leashes and taking your lights off of the bike each time you leave the bike unattended.


Furthermore, it is important that every cyclist carry an extra tube or two, a patch kit, a multifunctional tool and a pump that matches the type of tires that you are riding on. The bigger the pump, the easier it will be to fill the tube and get back on the road. Being stuck without a tube or a patch kit is a rider's own choice, one has the ability to be self-sufficient and get themselves out of a pickle like a piece of glass or staple.
Thanks Dylan for these useful tips.
Any final thoughts or input you have for students regarding using a bike in college?
Riding a bike in college is a perfect way to practice discipline and self-sufficiency by improving your fitness, gaining a community of supportive people, and learning skills for independence and technical aptitude in simple mechanics.
###
Thanks once again Dylan and we wish you well on your way to Japan for a paid internship for a custom wheel manufacturer as well as racing in the single speed mountain bike world championships. On top of running the bike co-op, Dylan has taught bike maintenance at UC Santa Cruz and works for the school's bike library maintaining their fleet of loaner bikes. He rides a Specialized Allez 2001, a Specialized Crux Pro, and a Specialized Crave Sl single speed rigid mtb.
Photo Credit: Bike Image CC by Koonce on Flickr