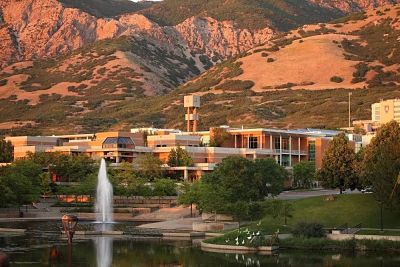 If you are looking for the easiest colleges to get into, you may want to begin your college search within your state of residence.
Many in-state four-year schools go a little easier on in-state students when it comes to admissions. Local community colleges and tech schools will also pretty much accept any applicant who applies for admission.
Some in-state universities will even guarantee admission to resident students who complete a two-year associates (AA) degree at a local community college with a direct transfer agreement. This is the case in Washington State, which even offers eligible students free tuition.
If it's a flexible schedule you desire, you can always go the online college route. Research shows online programs have slightly higher acceptance rates than on-campus colleges.
On a national level, here are some notable colleges that are easy to get into, as they are colleges with some of the highest acceptance rates.
Quick Links
Check your admission chances at these colleges with high acceptance rates:
Colleges with High Acceptance Rates
Weber State University - This Utah University has a 100% acceptance rate.


Youngstown State University - Located in Ohio, Youngstown State is also the cheapest public university in Ohio.


University of Texas - El Paso - UTEP has over a 99% undergrad acceptance rate. It is also the largest university in the nation with a majority Hispanic student population.


University of Texas - San Antonio - San Antonio has an acceptance rate of 99.38%.


Evergreen State College - A liberal arts school that gives evaluations of students' work rather than grades.


University of Wyoming - Wyoming maintains one of the lowest student-faculty ratios in the west.


Kent State University - Kent State is the third largest university in Ohio.


Utah State University - Another Utah college on the list that is affordable and easy to get into.


South Dakota State University - Has shown increased enrollment numbers over the years.


King College - A small university located in Tennessee.
While these schools may not be some of the better-known colleges in the nation, they still provide a quality college education.
Most of these colleges are located in the less-populated states of Utah, South Dakota and Wyoming and can be fairly cheaper colleges for the student.
These colleges definitely make it easier for students to get accepted than other colleges with tough admissions, notably those trying to get into an Ivy League School.
If you are considering online colleges, be sure to check out these online schools that have near 100% acceptance rates:
How to Find Easy Colleges to Get Into
There are online college search tools that enable you to rank and compare colleges against a number of different factors so you are able to find the best colleges that are easy to get into based on your criteria.
Use the College Navigator, one of our recommended student resources, to sift through tons of data from the National Center for Education Statistics.
The following video uses the example of finding the easiest colleges to get into in Texas by searching for colleges with the highest acceptance rates within that state. You can set this tool to find the easiest colleges to get into by state by clicking on the map of your desired state.