In an attempt to save money on field maintenance (but probably more of a publicity stunt) Eastern Washington University will be playing all of their home football games on their newly installed red turf.
The publicity stunt seems to have worked as EWU, a small state school, has received much national exposure by getting coverage in the NY Times, Wall Street Journal, USA Today and ESPN. The attention they have received since announcing their plans for red turf has been phenomenal with an estimated 16 million people hearing about the project. If the turf were green, none of this happens.
The red turf is actually a green idea. Replacing the grass will allow Eastern to save an estimated 300,000 gallons of water per year and $12,000 a year in field maintenance.
Of course, Eastern Washington isn't the first team playing on colored turf. Boise State and the University of New Haven both play on blue turf. But with red, some have shown concern that the turf will start to fade in a few years, leaving the team with a pink field.
On January 25, 2010 Eastern Washington University originally announced their plans for a Red Turf field with Michael Roos, former EWU football player and current member of the Tennessee Titans, donating $500,000 toward the project. Today that project is complete.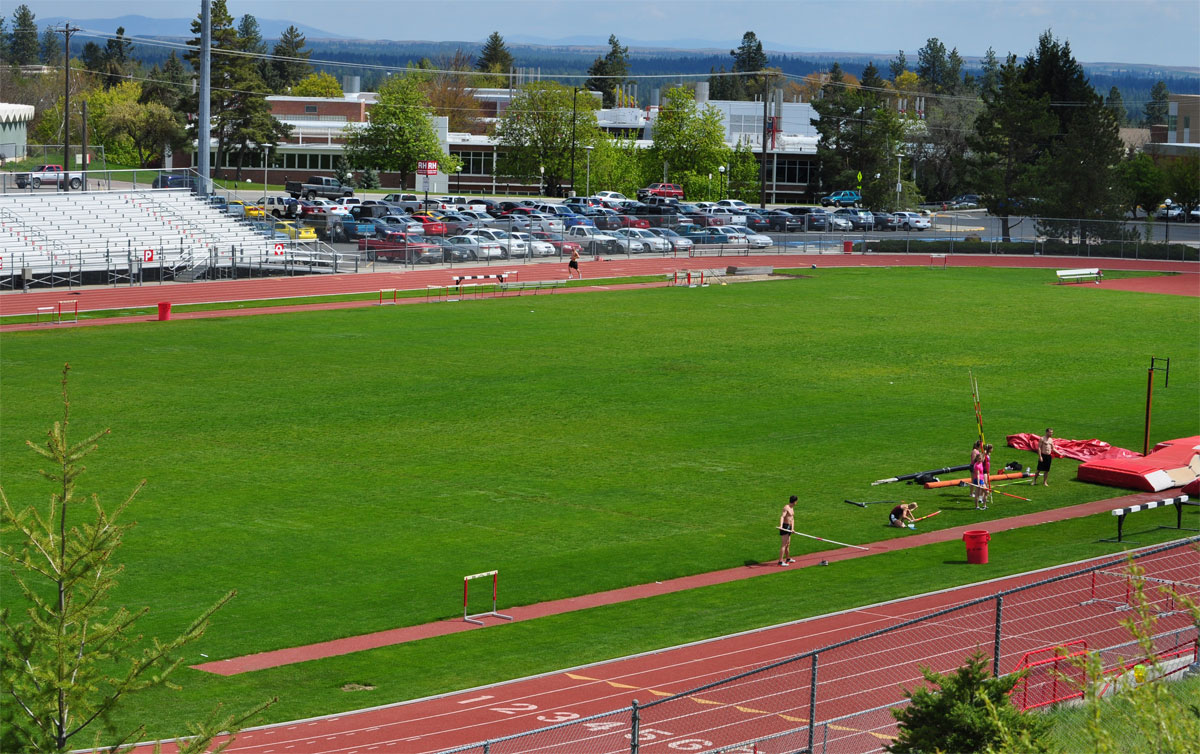 Eastern's original grass football field.
Excavation work begins on June 14, 2010
The Completed Project: Roos Field