College Readiness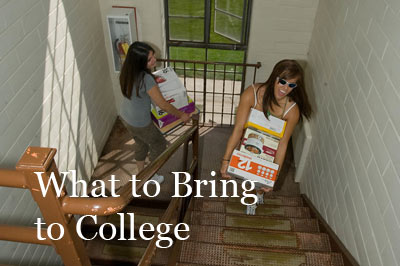 When preparing for the start of college, use a college packing checklist as reference when determining what to bring.
We have created printable "What to Bring to College" lists for both guys and girls.
Printable What to Bring to College List
What to Bring to College Guys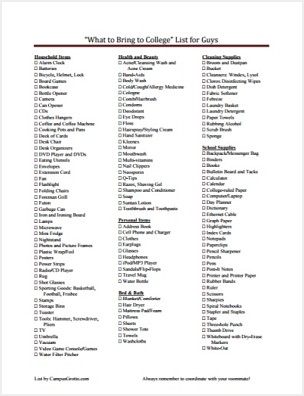 What to Bring to College Girls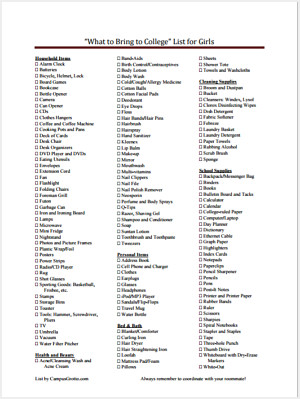 Going to college for your first time can be an enlightening but challenging task. Students need to be focused and take college seriously when it comes to school work, as it does not compare to high school. A tough workload, a busy schedule and moving away from the parents' house are just some of the stresses of going off to college.
In order to help you through this adjustment process, here are some steps to take for how to prepare for your first year in college.