Tips for College Success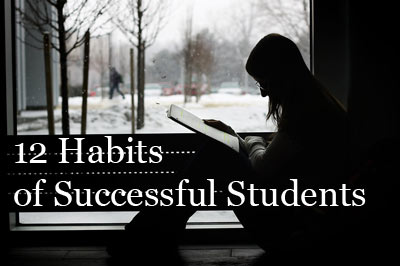 When it comes to having a successful college experience, the path for every student will be different. What works well for one student, may not work for another. But by following a few basic core principles, you can set yourself up for a fulfilling and successful time at college.
You can follow a countless number of college tips, but we've narrowed it down to the most important ones for those looking to get good grades and get the most out of college.
We're not saying success is limited to following a dozen or so tips, but follow most of the advice listed below and you should find yourself doing quite well in college. We'll keep it short and simple, but feel free to follow the links provided within each tip to dive deeper into each topic.
College is no cakewalk. It takes a lot of hard work and dedication to get that degree and maintain a respectable grade point average.
Let's not mention that you'll also be balancing that with all the social aspects and other distractions that are present on a college campus.
Yes, the path to graduation may be a rough and rugged road, but with the right attitude you can survive the ride.
In an effort to provide some of the most helpful advice for college students, we surveyed over 800 former, current and prospective college students to compile this list of 100+ tips of college advice.
Follow these tips to help you on your journey.