Page 1 of 2
No major introduction needed here, as a picture is worth a thousand words. Here we take a look at some of the most magnificent university libraries across the country.
Comfort and atmosphere play a huge role in getting in a quality study session. The problem is that some of these libraries are so beautiful that they almost become too distracting to study in.
Special offer for library lovers: Get a free audiobook from Amazon.
Recommended Resources:
Most Beautiful College Libraries: The Quick List
1. Bapst Library, Boston College
2. William W. Cook Legal Research Library, University of Michigan
3. Suzzallo Library, University of Washington
4. Butler Library, Columbia University
5. Fisher Fine Arts Library, Penn
6. Chancellor Green Library, Princeton
7. Doe Library, UC Berkeley
8. Harper Library, University of Chicago
9. Frederick Ferris Thompson Memorial Library, Vassar
10. Sterling Memorial Library, Yale
11. Firestone Library, Princeton
12. Powell Library, UCLA
13. George Peabody Library, Johns Hopkins University
14. Widener Library, Harvard
15. Special Collections Library, University of Virginia
16. Perkins/Bostock Library, Duke University
17. Riggs Library, Georgetown University
18. Bizzell Memorial Library, University of Oklahoma
19. Rush Rhees Library, University of Rochester
20. Baker Hall, Harvard
21. Williston Library, Mount Holyoke College
22. Uris Library, Cornell
23. Monroe Library, Loyola University New Orleans
24. Beinecke Rare Book and Manuscript Library, Yale
25. Baker Memorial Library, Dartmouth

More: See Part Two (#26-50)
1. Bapst Library - Boston College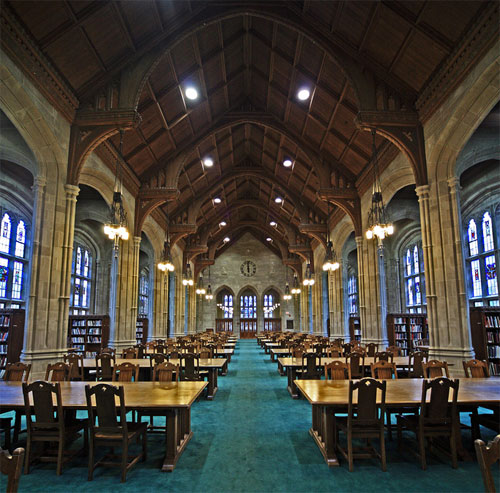 2. William W. Cook Legal Research Library - University of Michigan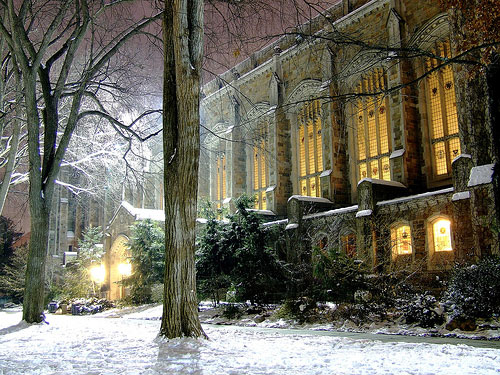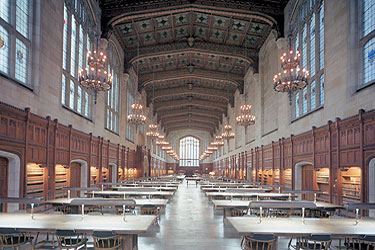 3. Suzzallo Library - University of Washington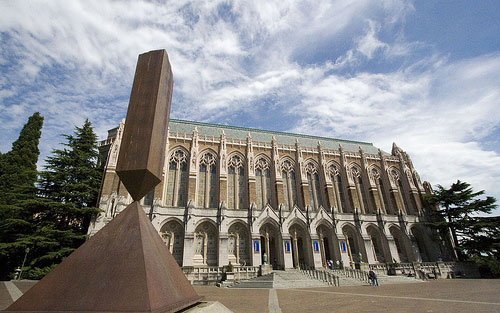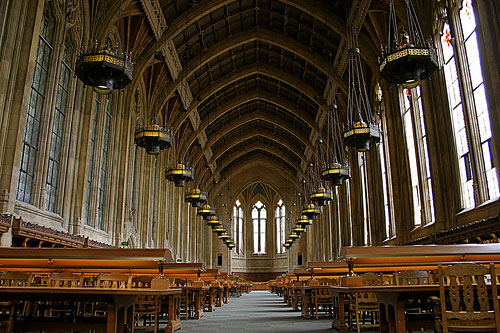 4. Butler Library - Columbia University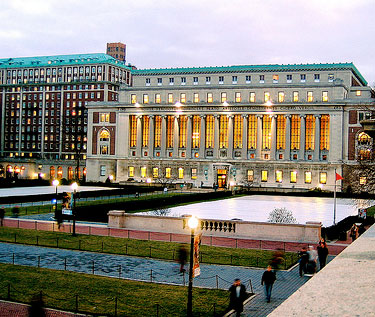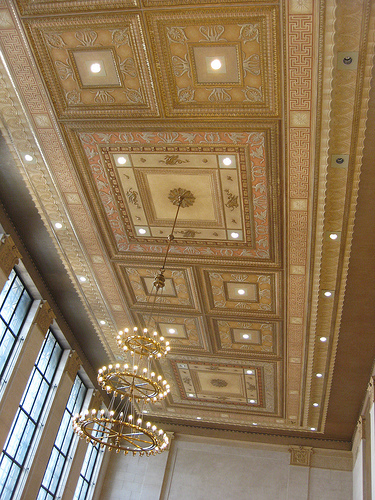 5. Fisher Fine Arts Library - Penn
6. Chancellor Green Library - Princeton University
7. Doe Library - UC Berkeley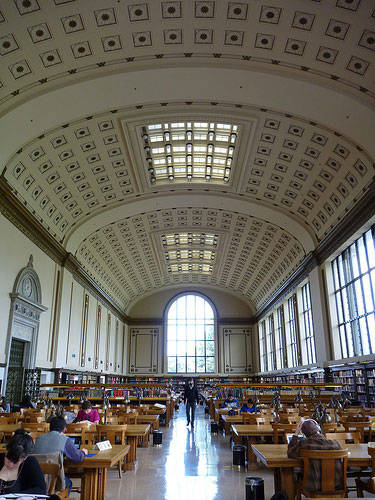 8. Harper Library - University of Chicago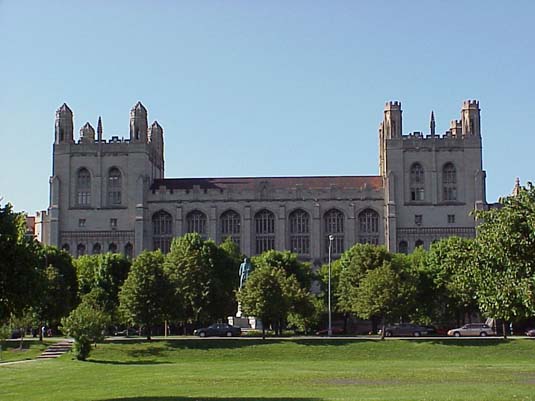 9. Frederick Ferris Thompson Memorial Library - Vassar College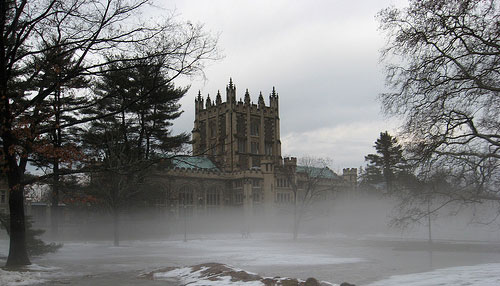 10. Sterling Memorial Library - Yale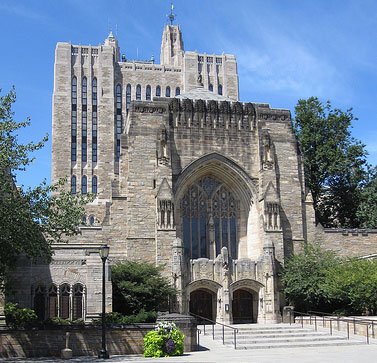 11. Firestone Library - Princeton
12. Powell Library - UCLA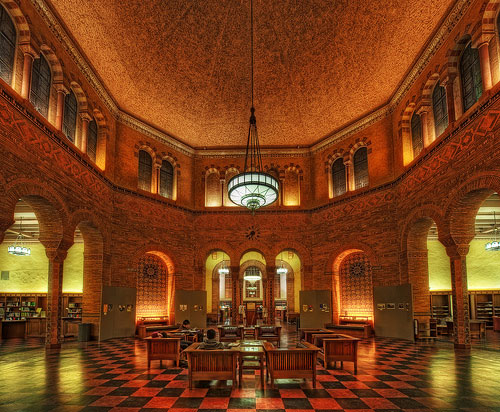 13. George Peabody Library - Johns Hopkins University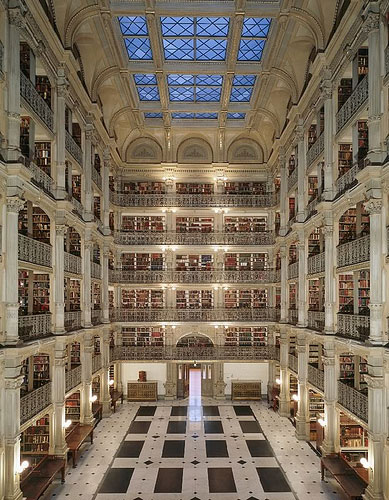 14. Widener Library - Harvard
15. Special Collections Library - University of Virginia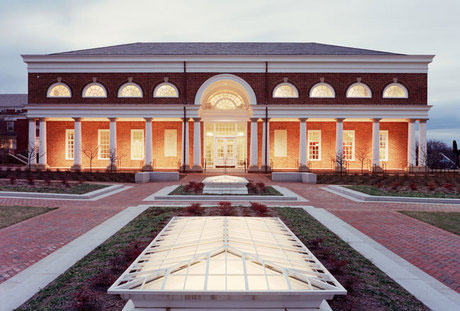 16. Perkins/Bostock Library - Duke University
17. Riggs Library - Georgetown University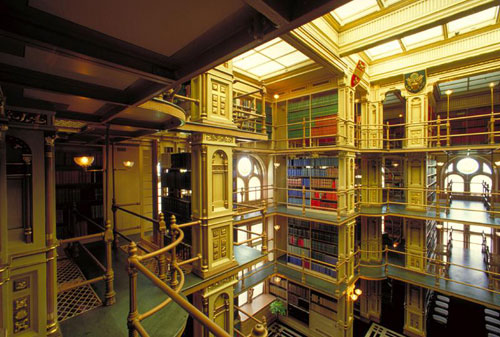 18. Bizzell Memorial Library - University of Oklahoma
19. Rush Rhees Library - University of Rochester
20. Baker Hall - Harvard
21. Williston Library - Mount Holyoke College
22. Uris Library - Cornell University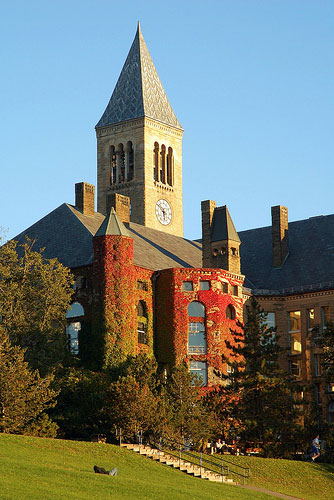 23. Monroe Library - Loyola University New Orleans
24. Beinecke Rare Book and Manuscript Library - Yale University
25. Baker Memorial Library - Dartmouth
More: See Part Two (#26-50)