A graduation gift can be a tough gift to buy, especially if the graduate is a relative you only see once or twice a year. While every person has their different tastes and needs of what they want in a gift, your best bet is to provide something useful for their time ahead in college. While getting a new car for your recent high school graduate is out of the question, check out these graduation gift ideas that will come in handy for any college student.
Recommended Resources:
Tools
Your student won't be around the house anymore, so a set of tools they can call their own will always come in handy. You never know when you need them and it's always a good thing to have in case of an emergency. From routine vehicle maintenance, to setting up a new desk, a set of tools is probably the most useful, underrated gift you can get for a recent graduate.
Good set of Computer Speakers
Something compact that puts out quality sound. 2.1, 3.1 or better yet 5.1 systems with a small subwoofer will do well in a dorm setting. There won't be much room in the dorms, but your student will be on the computer a lot. A good speaker setup for a computer usually means they can do without the bulky home theater system; saving space, but still providing quality entertainment.
>> Browse Best Sellers on Amazon.com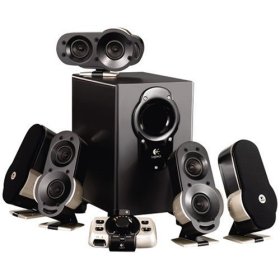 Headphones
Same idea as above, just perfect when it's time to be quiet. For even better convenience, be sure to check out wireless or Bluetooth headphones for ultimate portability.
>> Browse Best Sellers on Amazon.com
Gaming Chair
This is perfect for a dorm room, as just about any low-to-the-ground chair is. Here comfort meets technology.
>> Browse Gaming Chairs at Amazon.com
Computer Chair
A typical student will spend a lot of time on their computer (hopefully doing homework). A comfortable chair is a must when it comes to comfort and posture. Don't be cheap here, a little investment can mean the world to your student's comfort and grades.
Money
Money is always good, especially for college students, and nothing makes a student's eyes open wider than opening an envelope full of cash. Graduation is a big deal and a very rewarding experience. While their college tuition may already be covered for the upcoming year by grants, scholarships and loans, students need all the help they can get when it comes to paying for textbooks.
Note: When shopping for textbooks, check out these cheapest textbook websites.
Bins and Organizers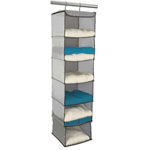 A simple but useful gift that will get lots of use over the next few years. You can also get creative here by filling them full of useful things your student will need, like towels and other essentials students need but don't usually spend their money on (think hygiene).
Nintendo Wii
A fun and active game system surely to make your student a favorite among others. The sports package will keep your student fit and will help fight off that freshman 15. It will also help keep your student occupied over the long winter months.
>> Check out Nintendo Wii System Bundles on Amazon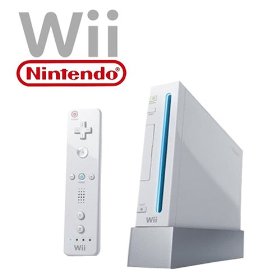 AAA Membership
It can be a scary time for both students and parents being away from each other for (what usually is) the first time. Protect your student from emergency situations with the convenience of a AAA membership. You'll both feel better knowing that help is just a phone call or two away and something like this usually ends up paying for itself.
Watch
Nothing too sporty, but a nice classy watch is always a nice gift and shows the sign of success. Besides, it might help some of those students who need help with time management.
A Trip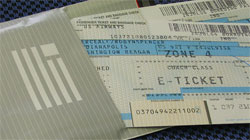 After all this schooling, and much more grueling work ahead, your student deserves a nice break. Summer breaks are great for trips abroad. This is the perfect time for travel, as in a few years they'll be stuck with a job. It's best to take advantage of this freedom now.
Throw a Party
Nothing says congratulations better than a celebration. Invite friends, family, and relatives over for some good times. This will please your graduate and make them feel proud of themselves.
These are just general ideas of useful gifts for graduation. Of course, every student has their own taste and interests to which you can cater to when shopping for that gift. Any gift that has a little thought put into it will be very much appreciated by any graduate.