Finding Colleges
Whether you are looking for the easiest colleges to get into or the hardest colleges to get into, or something in between, you'll find it within the following college search guide to assist you in finding colleges.
If you are just beginning your college search, start with our College Search for Beginners guide to get started on the college search process and find colleges that meet your selection criteria.
Have you thought about advancing your education?
Deciding on which college you should go to can be overwhelming. After all, there are hundreds of them across the country, all great schools for different reasons. Of course, with the price of application fees and entrance essays to write, you need to narrow your selection down to just a few.
Finding the right college is an extremely important decision and is on the minds of many high school juniors and seniors and their parents as they plan for college.
It is a big life change, especially if you decide to attend college out of state, so it is important you take the time to research your intended colleges and make sure they will be a good fit for you. This will reduce your likelihood of transferring.
Students in high school with aspirations of going to college are faced with a decision that brings up many questions:
Where should I go to college?
What college is right for me?
How do I choose a college?
What college should I go to?
The following guide provides factors to consider in how to pick a college that will help find the right college for you and help answer the question of What College Should I Go To?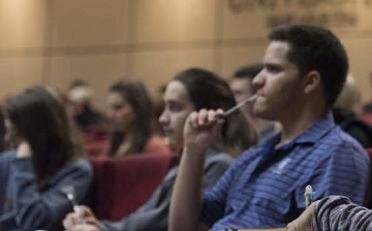 The college search process is long and grueling and often leads to some stressful decision making. Deciding on what college to attend can become an overwhelming experience, and for good reason. After all, there are hundreds of them across the country, all great schools for different reasons. Your first step is to take a deep breath and relax. You want to be completely in control and focused as you go on to make this decision.
Here we'll point you to some useful resources and cover some important topics to get you started in the college search process. In the end, it is you that makes the decision of where to attend college. Parents, teachers, counselors, college search books and websites can only guide you so far. Only you know what you truly want in a college.