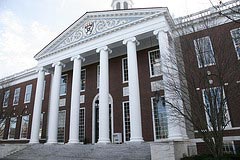 There seems to be a big deal about lists and college rankings. Let's face it, people love and are fascinated with lists. Top 10 lists, Top 100, etc.
A top 10 list can easily sway a student's decision in what college they choose to attend. But, what if these college rankings are wrong? There is not a set standard or universal guidelines in ranking colleges. Every organization that does college rankings has their own set of guidelines and methodology.
Some say college rankings are just used as a device to sell more magazine or newspaper subscriptions. A few publications are getting around the scrutiny of these debatable rankings by offering a personalized "College Search". For example, The College Board website lets you enter your information into different college categories and suggests colleges that would be a good fit for you as a student.
There has been considerable debate over the methods used to create these rankings. In fact, many universities are considering opting out of yearly surveys and rankings sent out by the Princeton Review and US News & World Report, with many private liberal arts schools already doing so.
Other examples of colleges opting out are the schools who want to lose their label of being ranked as a top party school, which looks bad in the eyes of what is considered an academic institution.
It seems if a student does attend a top ranked college or elite Ivy League school, they are nearly guaranteed success. For example, studies have shown that if you attend a top 10 business school you will receive a higher salary than most others. These companies want you just because you attended and graduated from one of the best business schools in the nation, even though a student who attended a school not in the top 10 may have actually received a better education and may be better equipped for the job.
Here are some of the most popular college rankings: