College is all about mastering the art of multitasking. The best way to tackle this is to draw up a weekly plan of attack. To do this you need to create some sort of schedule to follow and have a study plan.
Dr. Richard Light, a Harvard researcher and Professor of Teaching and Learning at Harvard Graduate School of Education, was sent out on a mission to find the single best predictor of college success.
After 10 years of research and surveying 1,600 Harvard students, he found a key element to university achievement: the ability of a student to either join or create a study group.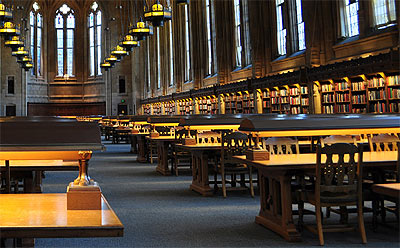 Dorms and Greek houses can be a bit crowded, loud, and obnoxious. Let's face it, it's not a great place to study.
Your environment definitely has an impact on your work. Obviously, if you're trying to do your studies with loud music or a party going on, it's going to reflect in your work and concentration.
You'll want to find a nice relaxing environment to study in, where you can focus and concentrate well.
Office hours are arguably the most underused resource available to students.
With that said, there is no reason why you shouldn't be using what is perhaps one of the biggest tools at your disposal to understanding the material and getting a better grade. Basically, if you're not using it, you better be getting an A on the next exam.