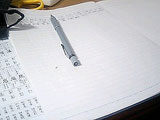 We have all written essays throughout our academic career, but at times the thought of writing a college paper can become very intimidating, especially for larger projects.
As a college student, you will be required to do a lot of writing, no matter what your major is. Writing an essay can be a daunting task for students who feel that their skills are not up to par or feel overwhelmed by the thought of anything more than a five page paper. If you follow some basic steps you can learn how to write a great college essay no matter what the topic.
Table of Contents
College Essay Structure
There are many different types of essays that you may be asked to write in college. Some common types are expository essays, research essays, argumentative essays, and persuasive essays. However, all essays follow the same basic structure: introduction, body, and conclusion.
Introduction: This should include your thesis statement, also known as the main idea or point of the paper. You should make this statement interesting enough to keep your reader's attention and make them want to read the rest of the essay.
Body: The body of your essay should consist of the points that support your thesis statement. This is the "beef" of your essay.
Conclusion: This is the part of your essay where you will quickly summarize your main idea and briefly retouch on the ideas in the body of the essay. You do not want to leave your reader hanging, therefore, make sure you that you conclude your essay in a way that finalizes your thoughts.
How to Write a Good Thesis Statement
As a college student, you will be doing a lot of research and writing, even if you are not an English major. College-level writing assignments differ from high school, as college professors are looking for strong and solid thesis statements within your writing. Usually a thesis statement can make or break your paper, so it is best that you perfect the art of crafting a well-written thesis statement.
What is a Thesis Statement?
A thesis statement is the main idea of your paper. Your thesis statement can range anywhere from one sentence (recommended) to a short paragraph, depending on professor requirements. It should contain the preface of what is to come in the rest of the paper and is an important step in how to start a college essay. It should be insightful, well researched and interesting enough to make your audience want to continue on to the rest of the paper.
How do you write a solid thesis statement?
Usually solid thesis statements engage the reader by giving them an idea of what the paper is about. In order to write a good thesis statement, you need to gather up the main idea of your paper and craft it into one sentence. If your paper is about balancing the federal budget, then you should state that in a well-written statement at the beginning of the paper. If you do it right, the rest of your paper will properly defend your thesis statement.
How do you know if you have a good thesis statement?
Your thesis statement is the most important part of your paper. Since it is the main point of the paper, it is important that you spend ample time producing a good statement.
Thesis Statement Tips for College Essays
Be specific: Your statement should not be general. It should be a specific idea based off of your general topic.
Defend: If you are writing an argumentative essay then your thesis statement should set the groundwork and you should be ready to use the rest of your essay to defend your thesis.
Personal opinion: Try to leave out personal opinion in your thesis and instead derive your statement from facts. The only time you might be able to get away with any type of personal belief in your thesis is if you are writing an opinionated essay; even then you should use the first sentence or two to lay the groundwork and use the rest of the paper for your opinion and defense arguments.
Support: Be sure to back your thesis up with facts as this will make your thesis stronger.
Since the thesis is a very important part of your paper, be sure you spend time coming up with one that is catchy, informative and thoughtful. If you ever need college essay help, you can always ask your professor or visit the writing center on campus. This way you can have someone evaluate your paper and point out areas where you can improve it.
Steps for Writing a College Essay
Instead of sitting down and trying to write your essay from start to finish all at once, try following a proper essay writing process for college papers that will help you organize your thoughts and ideas. Below is a list of steps for how to write a college essay the correct way, with each step outlined to help you get started.
Step 1: Brainstorm Essay Topics and Ideas
The first step of writing a college paper involves brainstorming essay topics and ideas. Jot down your ideas for the thesis of your paper. If you have not been assigned a topic, then this is the time to think of one. If you are writing a specific term paper with the topic already given then you can skip to step two. Choose an interesting topic: try to choose something that you know something about or are interested in. The best term papers are written because the writer knew something or had previous experience about the subject they were writing about.
Step 2: Research
Go online or to the library and start to do some research for your essay. This will help you gather your sources and help expand your ideas.
Back in the day students would traditionally go to the library and look in reference books and encyclopedias to get information. Today students are more likely to get their information off of the Internet. The web has hundreds of websites on any subject imaginable. With so many sites out there, try to stay close to the sites that offer correct information. Sometimes websites have information on a subject that was written in someone's opinion, and not facts. Also, don't cite Wikipedia.
Step 3: Organize your Notes
As you write your notes, you may be writing them as you find information on the subject. Once you have completed the research portion of your paper then you can organize your notes, putting them in chronological order and begin creating a paper where the words make sense and flow nicely.
Step 4: Create an Outline
Now that you have your topic, thesis and ideas, you can outline the structure and order of the essay.
What is the Purpose of an Outline?
An outline lays out your notes, thoughts and information in a hierarchical style. Outlines are usually used to help students organize their thoughts and their notes before writing a college essay or research paper. By outlining before starting on a paper, you will find it will be easier to write and will flow better.
How to Construct the Outline
Each section listed above should be labeled with a Roman numeral, ie: I, II, III, IV etc. Each subcategory within each section should be given a capital letter, ie: A, B, C, D etc. The ideas and points in the subcategory should use numbers ie: 1, 2, 3, 4 etc. Any points after that should use lower case letters, ie: a, b, c, d.
Example Outline
I. THESIS
II. Section 1
A. Point made
B. Another point made
1. supports the point made above
a. additional support
Thesis
The thesis or main idea should be the first section of the outline. Since the thesis is usually the introductory paragraph of your paper, it only makes sense that it comes first in your outline. By having your thesis first, you can use this to build the main points of your paper.
Main Points and Ideas
You will have main points and ideas that support your thesis. These will come in the next section of your outline. If you are writing an argumentative paper then your argumentative points would go in this section. If you are defending your thesis, you would put all of the reasons supporting the thesis in this section as well. This is usually the middle or the "chunk" of your outline, which ultimately will be the bulk of your paper as well.
Conclusion
Usually you will end your paper with a closing paragraph. This closing statement sums up your thesis and ties in all your main ideas. In this paragraph you would bring the whole paper together. This is usually the last section of your outline.
Tips for Creating an Outline
Try to keep your outline logical and in order. This will help you construct your paper in a way that makes sense and will help it flow better.
Keep your outlines for reference. Some professors may ask you to include them with your final paper.
If you need help developing a college essay outline for a research paper, check in with the writing center on campus.
Remember, an efficient well-planned outline will make for an easy paper to write.
Step 5: Create the First Draft
Use your outline to produce a rough draft of your essay. By creating a first draft you will see how long the report is and what information is necessary to keep in and what you need to take out.
Step 6: Proofread
Go through your essay and check for spelling errors and grammatical inconsistencies. Hand your paper over to a peer or family member and have them do the same.
Step 7: Revise
Use your rough draft as a reference to clean up your essay. Make any necessary revisions to your report. You want to make sure that your report makes sense. You also want to make sure that you are getting your point across about the topic. You want to make the reader of the paper knowledgeable about your topic. You will also want to check for spelling and any grammatical errors in the work, which can be easily done if written on a computer.
Step 8: Create the Final Paper
Finish writing and revising all of your content and make sure the essay goes together and flows well, and that spelling and grammar is perfect. Create a bibliography of sources and footnotes in the college paper and read your essay over one last time to make sure it is up to your standards.
College Essay Tips
Make sure you address the college essay requirements of your professor, such as word or page count, margins, font and/or double spacing. You can craft the perfect college essay, but not following basic formatting instructions can negatively impact your grade.


If you have a question or need help with a college essay, do not hesitate to ask your professor or a student peer. Knowing where to go for college essay help and asking questions about things you are unsure of will give you further understanding of the assignment.


Finally, do not stress or get overwhelmed with a college paper. Sit down, relax and take your time with the assignment. Do not wait until the last minute or rush through the writing. By following this step-by-step process of writing a college paper, you will have a well-planned and thought out paper.
How to Avoid Plagiarism in a College Paper
During your college experience, you will likely have a number of essays, assessments and other writing projects. Believe it or not, classes other than English composition require essays as part of the course requirement. Writing well is a good skill to have in college and beyond, as you will need to be well versed in written communication to succeed in life. Unfortunately, there are some dishonest people who resort to plagiarism by directly copying someone else's work.
What is Plagiarism?
Plagiarism is the direct copying of someone else's work and passing it off as your own without citing the original author. Sometimes students do it unintentionally, while others plagiarize with hopes of not getting caught.
How Can You Avoid Plagiarism in College?
You can avoid plagiarism by citing your sources. If you use someone's direct quote, then be sure to wrap the quote in quotation marks and refer to the source. If you are using a paragraph of information, be sure to paraphrase in your own words. By paraphrase, that means reword the whole paragraph, not just change a word here and there. Even if you do paraphrase, you should still cite the source of your findings so that you do not plagiarize the ideas of someone else. If you are referring to facts, then you must cite sources for unknown facts that may not be common knowledge to the reader.


Do not wait until the last minute to write your paper. By procrastinating, you are setting yourself up for a desperate and quick attempt to finish your writing project. You may be tempted to throw together some findings and put them together claiming them as your own. Do not set yourself up for failure, instead manage your time wisely and you should have the time to complete your project in an efficient and honest manner.


Learn how to cite! Surprisingly, a lot of students do not know how to properly cite quotations, websites, and articles; therefore, they may plagiarize and not even realize that they are copying work. If you do not know how to cite properly, then ask your professor for help on how to properly credit the work of an author. With so many students using web sources in their writing projects now, it's important to learn how to cite web sources as well.
Cheat and You Will Get Caught
Twenty years ago you could probably plagiarize and have a minimal chance of getting caught. However, with today's technology it is very easy to determine whether or not a paper has been copied. Some professors will run their students' work across programs that help detect plagiarism. Other professors will be able to detect if a D student suddenly submits an A paper; it may just look odd and stand out, therefore prompting them to check for plagiarism. Sometimes taking a sentence from the essay and doing a simple Google search can be enough to detect whether or not the work was taken from someone else.
In this day and age of the Internet it is tempting to copy and paste findings from another source. Think about it, you would be really upset if you found a paper you worked so hard on, sitting out on the Internet with someone else's name on it claiming credit. College can be overwhelming and stressful, however you still have to be honest in your writing. It is important to be ethical and truthful.
Using Wikipedia in Research
Can Wikipedia be cited in a college paper?
Academics agree that one should not use Wikipedia as a source in a essay or report.
Wikipedia can be a starting place for any research, but should not be cited in college papers. The purpose of citing a resource is to add credibility to a paper or report. Information on Wikipedia is ever-changing and a secondary source. When citing a source for a report, one should go to primary sources first.
If using Wikipedia to begin any research, look at the footnotes of the article and find links to the direct source that is cited in the Wikipedia entry. This will give your research paper more credibility when citing sources. It is much more credible to get the information directly from the source than through an intermediary.
Properly Citing your Work
Use these resources for help in citing your work in college essays.
Works Cited - MLA Style
How to Cite Sources from the Web
How to Properly Paraphrase