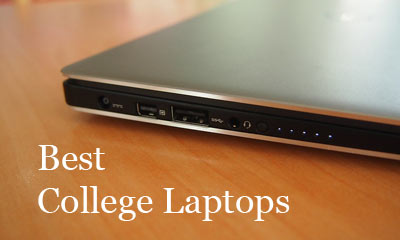 When it comes to choosing a laptop for college, what you want is something powerful, lightweight and portable with a long-lasting battery.
This is a tool that will be very beneficial to your success in college and is what you'll be doing most of your work on so it is important that your system is up to date. If your laptop is more than a few years old, you may want to consider upgrading to a more powerful notebook. You don't want an outdated computer to slow you down when it comes to college work.
As you begin shopping for college supplies, one question that typically comes up is, "What are the best laptops for college students?"
Why have a laptop for college?
Makes doing homework easier and more convenient.
Computer labs in college are really busy at certain times.
Able to take down course notes by computer, if that is your preferred method.
Work on campus in your own space.
Essentially, it enables you to get work done anytime, anywhere.
Benefits of Having a Good Laptop for College
Any tool that helps you become a more organized and efficient student in college is a wise investment.
When you buy a good laptop for college, you ensure you have a device that will last you through all four years of college.
Speed, power and portability and three combinations of what to look for in a college laptop.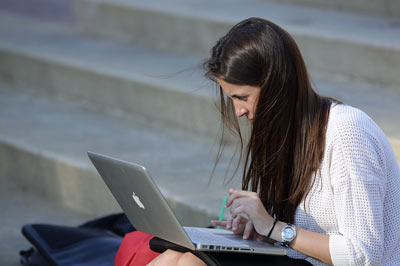 Common uses of a laptop in college:
Taking notes in class
Doing homework
Writing college essays
Surfing the web and doing research
Reading eTextbooks
Networking and social media
Storing and playing music and media
Storing all college work
Students with certain interests and those in certain majors may also have other common uses for a laptop that include video gaming, photo editing, video editing and design work.
What makes a Good Laptop for College?
Laptop Size - Think Portability
Unless you are in a design-related major, go for a 13 to 14-inch laptop. These are better for on the go because they generally weigh less than 5 lbs. This is something you will be carrying with you all over campus, so if you can get one that weighs between 3-4 lbs., even better.
Battery Life - Long-Lasting
Try and get a laptop for college with a battery that lasts 6 hours or longer. This should be enough to get you through a full day of classes.
Why battery life is important for a laptop in college:
You don't want to have to carry a power cord around.
The popular study spots (coffee shops and libraries) get crowded near the power outlets. You can focus better away from the clutter and distractions of a congested study area by being unplugged with a long-lasting battery.
Good Keyboard - Comfort and Functionality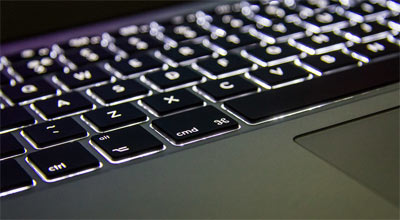 Having a comfortable keyboard is important because you'll be writing many papers in college. There are different styles of keyboards that can vary based on how big the laptop is. If having a good keyboard is a major concern for you, go into to your local Best Buy and test out keyboards on models you are considering and see what works well for you.
A backlit keyboard is preferable as at times you will be working in a dark or dim environment.
If you press down on the keyboard and you see a lot of flex, consider another model.
Spacing of the keys is also something to consider; go with something that feels comfortable with your typing style.
How to Buy a Good Cheap Laptop for College
Student Discounts on Laptops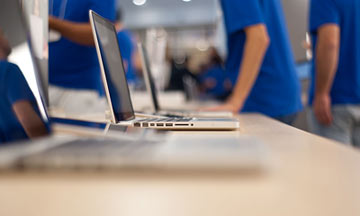 By being a student you are eligible for special student pricing and discounts on laptops. This is a very useful option for getting a cheap laptop for college.
Special college student discounts are available from the following manufactures:
College Laptop Coupons, Deals and Offers
At times, laptop manufacturers and stores like to offer coupons and deals on laptops.
Check for current deals on laptops at the following websites:
Recommendations on the Best Laptop for College
Best Laptops for College - Consumer Reports
Consumer Reports College Laptop Recommendations:
Laptops with solid-state drives because they are faster and more reliable than traditional hard drives.
Laptops with at least 8GB of memory. You can get by with 4GB for basic web browsing and word processing, but anything beyond that you'll want more for a college laptop.
Consider a gaming laptop for college. While they may be a little more expensive, they're powerful enough and built well to last you through all 4 years of college.
"Four years is kind of a long time, so you want something that will last."
Best 2 in 1 Laptop for College
Microsoft Surface Pro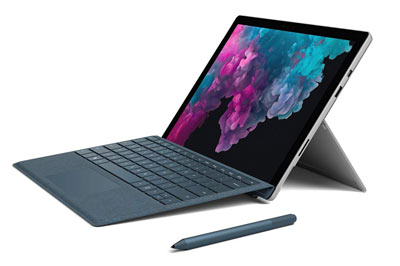 Best Apple Laptop for College
Apple MacBook Pro 13-inch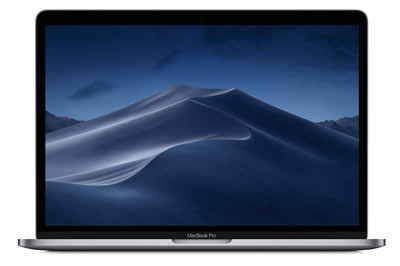 Best Portable Laptop for College
LG Gram 13
Best Gaming Laptop for College
Asus ROG Strix
Best Budget Laptop for College
HP Pavilion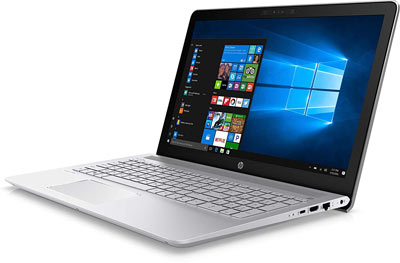 Best Big Screen Laptop for College
Dell Inspiron 17
Best Laptops for College - Best Buy
Best Buy provides a running list of the best laptops for college providing reviews and opinions on each model.
About the Author: