Study Abroad Guide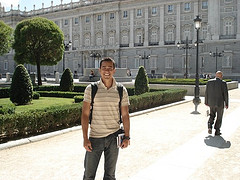 Studying abroad is an experience that some college students choose to take advantage of at some point during their college career.
What is Study Abroad?
Studying abroad is the perfect way for students to travel the world and advance their academic career at the same time, all while earning school credit. When you study abroad you usually take anywhere from a semester to a full school year and spend it studying at another educational institution in another country. You will still technically be a student at your home university.
At some point in your college career you will have to declare a major.
This task, typically done toward the end of your sophomore year, is probably one of the most important decisions you will make during your time at college.
Trying to figure out what you want to do for the rest of your life can be a daunting task. However, don't let that bother you when choosing a major as many graduates go on to work careers that are completely different than their major.
Still, the thought of choosing a major can be a stressful one; a decision that can create second thoughts on whether or not you are going with the right one. Follow this guide for help in choosing a college major.