Choosing a college backpack is an important decision when it comes to organization and mobility. You want a bag with multiple pockets to carry all your accessories, make them easily accessible, and protect all your gear. A bag that's stylish and unique with enough room to hold textbooks, notebooks, chargers and a laptop, while still being comfortable to wear under a heavy load.
A new school year means new designs for students to choose from to fulfill all their carrying needs. With the above guidelines taken into consideration, here are our recommended best backpacks and messenger bags for college students.
Lots of pockets and interior space make this bag ideal for students who carry many items to class. Pockets placed strategically throughout the backpack keep things neat and organized. Three padded sleeves hold a laptop, tablet, and smaller electronic devices evenly across the length of the pack giving the bag a thin profile. This design makes it useful for storing under your seat and is convenient when navigating through crowded areas and riding public transportation. For a backpack that can carry a hefty amount of college gear in a well-organized and protected manner, the OGIO Commuter is well priced at $100.
Designed in San Francisco, Timbuk2 bags stand by their quality and ruggedness with a lifetime warranty. The toughness of their bags is essential for protecting devices. The Moby has an elevated laptop sleeve and a cushioned airmesh back support to keep your laptop off the ground and provide impact protection. Wide, well-padded shoulder straps (equipped with a bottle opener) provide added comfort under a heavy load of textbooks. The Moby has a very thin profile when carrying just a laptop, but its inner volume is able to expand enough to carry all your college essentials.
Brand new for fall, the Moby is one of the most affordable bags on this list, coming in at $55. The model we looked at was the stylish Black/Crimson bag, but other styles are available. Those who wish to fully customize the look of their bag can do so on select models on the Timbuk2 website.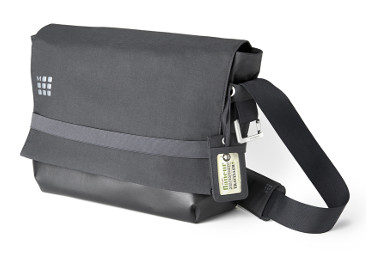 While we prefer a bag with two straps to carry textbooks, the Mokeskine messenger bag is surprisingly very easy to carry over one shoulder. The hip belt also adds comfortable support and keeps the bag from moving around while biking or running to class. Multiple pockets and sleeves make this bag very efficient from a company that has been built upon providing products for organization and mobility. The bag is equipped with a padded laptop sleeve that holds notebooks up to 15 inches and leaves plenty of room for all your other college necessities.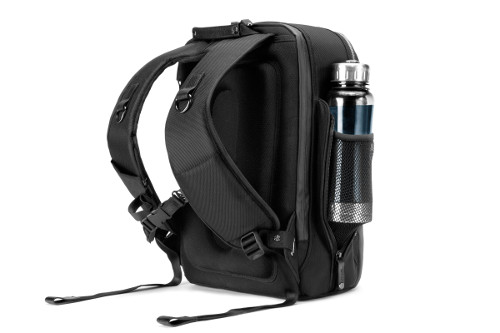 If you want a bag that fits, look to the Cobra from Booq. It'll fit all your college gear and fit to your body with its ergonomically designed shoulder strap system with three adjustment points for ultimate carrying comfort. The bag is lightweight and roomy and makes a solid option for those who tote around larger laptops. Its unique square shape can easily carry a 17-inch MacBook Pro inside.
The bag offers superior protection as well. The separate laptop compartment is equipped with thick padding and a water-repellent zipper and outer shell. Other convenient features include two shoulder strap pockets to stow an iPhone and iPod touch and two zippered side pockets that open and expand to carry a water bottle or umbrella.
The price is a bit steep, but we wanted to include a backpack that can hold a 17-inch laptop while providing premium protection and fit the bill of what we look for in a college backpack. Those looking for a more affordable option should check out the Booq Boa Shift for 15-inch laptops.
The Tylt Backpack features a built-in battery designed to charge tablets, smartphones, music players and other mobile devices on the go. The backpack can charge up to 3 devices at once via USB cable and provide enough juice to recharge a smartphone up to 4 times before the backpack battery needs recharging. The backpack was originally crowdfunded on Kickstarter in the summer of 2013 and has recently been made available on the Tylt.com website.
Power on the go makes this bag extremely travel friendly. While the built-in battery may add some extra weight to your bag (The backpack and battery together weigh 4.5 pounds), it can prove very useful for those who need constant charging throughout the day for getting work done in the quad, for use in that busy coffee shop where seats next to power outlets are at a premium, and for those who need to ensure their devices have enough juice to get through a day of classes.
The backpack has a large main compartment that can be used for book storage. The 1,450+ cubic inches of internal storage and 13 total pockets leave you with plenty of bag space. Another nice feature is the bag's heavily padded straps: even when it's full of gadgets and books, it won't hurt your shoulders as you make the trek across campus.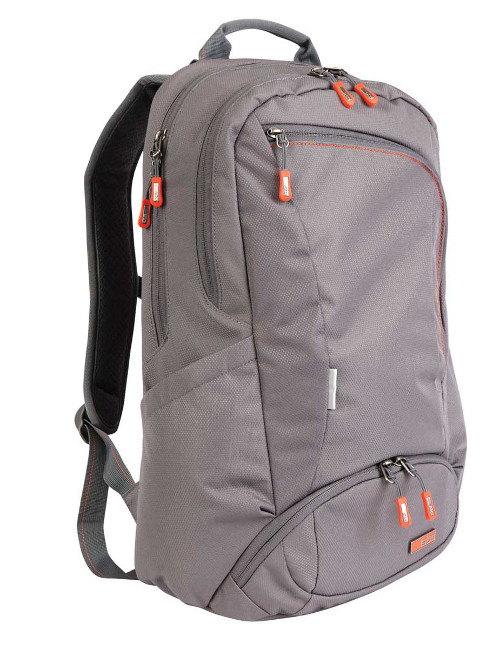 STM has bags that are designed to protect your digital cargo. Built for up to 15 inch devices, this laptop backpack retails for $100. The main compartment protects a laptop or tablet and the secondary pocket can be used to stash books and paperwork. This isn't the most spacious bag for college textbooks, as it's designed for the light packer and comes in weighing just 2.2 pounds. Those looking for an even more minimalistic approach to carrying should look at the STM Aero.