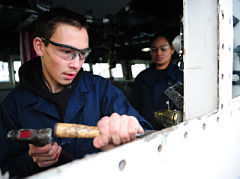 Choosing a career is a tough process. It's a lifelong decision and can be stressful thinking whether or not you are making the right choice. Not that your career choice is set in stone, just switching careers (majors) part way through college can become costly.
We've always suggested before selecting your major, consider taking a few related classes or even doing an early internship to make sure it's actually something you want to do. It's always been one of our top pieces of advice for college students.
When it comes to landing that coveted job after college, you are told countless times you need to be networking. You are told to network, but are unsure of who to network with.
Where do you start?
You don't just go up to someone you don't know and ask for a job. Instead, establish connections with professionals in the field by going out and seeking their advice, insight, and opinion. Deep down people generally will want to help by providing their advice, especially when it comes to an aspiring college student such as yourself.