Top Party Schools for 2011
Based on surveys taken from 122,000 students, the Princeton Review has released their annual rankings of colleges. By far the list that gets the most attention is the ranking of the top party schools in the nation. The ranking is figured based on survey questions relating to student use of alcohol and drugs, hours of study done each day, and the popularity of the Greek system at the school.
The University of Georgia was ranked number one for the first time, which is surprising considering the effort put forth to curb student drinking. Georgia requires first year and transfer students to complete an interactive online alcohol course, a program that students must pass before the first day of classes. Georgia will also call home to parents when an underage student gets caught drinking.
But Georgia students still have easy access to alcohol with nearly 100 bars located near the Athens campus. In the ranking Georgia took seventh place for students who drink beer and placed in the top 10 for how little students study, the popularity of the Greek system, and how many students attend football games.
Georgia parties so hard, even one of their administrators was busted for a DUI.
But according to this letter to the editor, Georgia is partying way less than it used to:
Call up anyone you know who went to Georgia 10 years ago. Ask them what it was like. Ask them about the rule that stipulates that two alcohol related events within a year of one another will get a student suspended. Ask them about the increased security at bars downtown. Ask them about the newly-instituted pairing of police officers on practically every street corner downtown. Aid them in retrieving their jaws from the floor. Ask them about their craziest college memory – I'm willing to bet it's pretty wild – or at least wilder than yours. Aid yourself in retrieving your jaw from the floor. Inquire into how the Greek life scene was back in the day – then tell them about all of the rules and 'regs currently in place.
Two factors that determine the top party schools are those with the least amount of study time and the amount of alcohol the students drink. We think it should be those who study more, get high marks, and still make time to party that should get the higher honor. Anyone can go out and party. It takes a special dedication to want to go out late and be social, yet still manage to wake up for that 8am class.
Princeton Review's Top Party Schools for 2011
University of Georgia
Ohio University
Penn State University
West Virginia University
University of Mississippi
University of Texas at Austin
University of Florida
University of California – Santa Barbara
University of Iowa
DePauw University
Florida State University
University of Wisconsin - Madison
University of Alabama
Sewanee - The University of the South
Indiana University - Bloomington
University of Colorado - Boulder
University of Missouri
University of Illinois
University of Maryland
Michigan State University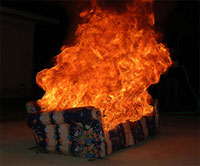 It is interesting to note that the majority of the colleges in this list also have big football programs with a high presence of tailgating and after game festivities. These are type of schools whose game day parties begin with kegs and eggs and end with burning couches. Something about college sports just brings about the party and riot atmosphere.
Other category rankings in the Princeton Review that relate to "partying" include:
Worst Party Schools
BYU
Wheaton College (Illinois)
U.S. Coast Guard Academy
U.S. Air Force Academy
Wesleyan College
College of the Ozarks
U.S. Naval Academy
U.S. Military Academy
Calvin College
Thomas Aquinas College
Grove City College
Wellesley College
Mills College
Marywood University
Berea College College
Cal State - Stanislaus
CUNY Queens
Mount Holyoke College
Franklin W. Olin College of Engineering
Agnes Scott College
Most Beer Drinkers
Ohio University – Athens
Pennsylvania State University – University Park
University of New Hampshire
University of Florida
Claremont McKenna College
University of Alabama – Tuscaloosa
University of Georgia
West Virginia University
Colgate University
Providence College
Most Hard Liquor Drinkers
Providence College
University of Georgia
Tulane University
University of Wisconsin – Madison
University of Mississippi
Indiana University – Bloomington
Ohio University – Athens
University of Alabama – Tuscaloosa
Sewanee – The University of the South
Trinity College (CT)
Most Potheads
University of California – Santa Cruz
Eckerd College
Bard College
University of Vermont
Skidmore College
University of Colorado – Boulder
Colorado College
Hampshire College
University of California – Santa Barbara
Ithaca College
Students Study the Least
University of North Dakota
University of Central Florida
University of Mississippi
State University of New York at Albany
West Virginia University
Louisiana State University Baton Rouge
University of Iowa
Florida State University
University of Georgia
Salisbury University