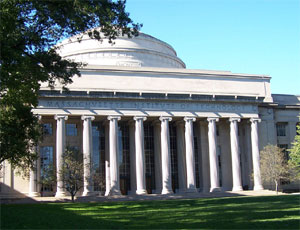 In the following article we'll take a look at some of the top ranked engineering schools in the nation according to US News & World Report.
Engineering is a well respected profession and one that will often provide you with a decent salary. However, engineering can be a difficult subject in college that can require a lot of your time. It is important that you select a good school that will fit your needs if you are deciding to go for a degree in engineering. The rankings below merely list the top 10 engineering schools in each category, but there are many more high quality programs available out there, so don't just limit yourself to this list.
The methodology of these rankings are based on a survey sent out to deans and senior faculty at colleges across the country. The rankings were split into two categories: engineering schools whose highest degree offered is a Bachelor's or Master's degree, and engineering schools that offer a Doctorate degree. Engineering schools that offer all the way up to a doctorate degree often have a wider range of course offerings available to students in the program.
Top 10 Engineering Schools whose highest degree is a Bachelor's or Master's
1. Rose-Hulman Institute of Technology
2. Harvey Mudd College
3. Cooper Union
4. Cal Poly – San Luis Obispo
5. United States Military Academy
6. Franklin W. Olin College of Engineering
6. United States Naval Academy
8. Bucknell University
8. U.S. Air Force Academy
10. Villanova University

Top 10 Engineering Schools whose highest degree is a Doctorate
1. MIT
The MIT School of Engineering has been ranked first among graduate and undergraduate programs ever since US News first started ranking engineering schools back in 1988. MIT is generally considered to have one of the best engineering programs in the world. Even their sports teams are called the Engineers.
2. Stanford
Because of its close proximity to Silicon Valley, Stanford offers top programs in business management and engineering. Many Stanford students have gone on to start successful tech-related companies we all know today, including: Hewlett-Packard, Cisco, Yahoo!, Google, and Sun Microsystems.
3. University of California – Berkeley
US News consistently ranks Berkeley as a top university, and one of the best undergraduate public universities.
4. California Institute of Technology
Caltech is a small and focused school with only about 2100 students. It maintains a somewhat friendly rivalry with MIT, with many pranks involved.
4. Georgia Institute of Technology
Georgia Tech has always been known for its high quality engineering, computer, and science programs. With about twice as many male students as females, Georgia Tech has one of the most uneven male-to-female ratios of any co-ed university, mainly due to the fact that female enrollment at engineering schools are typically lower (historically speaking).
4. University of Illinois
The University of Illinois is home to the largest public engineering library (Grainger Engineering Library) in the nation, one of the many reasons making it a top research facility. This is one of the top places to go if you are considering a degree in civil engineering.
7. University of Michigan
Engineering is pretty popular at Michigan with over 7500 students enrolled in the College of Engineering.
8. Cornell
Cornell has a very strong engineering physics program that ranks tops in the nation. Cornell also has a very solid computer science program that is considered among the top five in the world.
9. Carnegie Mellon
Carnegie Mellon really stands out with its computer engineering program where it rates top 3 in the country. Every year students at the Carnegie Institute of Technology participate in "Buggy" where students build and race high-tech soapbox racers as part of a campus-wide competition known as one of the greatest college traditions.
9. Purdue University
The Purdue University College of Engineering have led significant advances in research and development of aerospace technology backed by major corporations and government agencies. US News ranks Purdue 4th among all Aerospace/Aeronautical/Astronautical programs in the nation.
For more a more in depth look at these rankings, check out this PDF that highlights the details of the ranking of engineering schools.