The Ultimate Graduation Resource List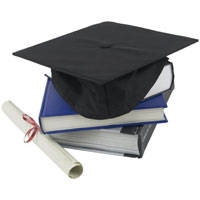 Graduating from college can be a tough, but exhilarating experience for some individuals. Now is the time to put the books down and enter what we call the "real world". Some of you may have jobs lined up already, while others may choose to return to living in their parents basement. Whatever route you take, use these resources to help ensure you will move on to a successful career.
For many fresh out of college, it can be a tough time as you have the degree all employers want, but lack the work experience that all employers usually require. It's these next four or five years that will really set the pace to a successful career.
Career Sites
Use these sites to explore careers, search for jobs, build job contacts and prepare yourself for life after college.
Career Tools
Resume Builder - Build up your resume and put it on the web.
Salary Calculator - Determine possible salaries based on location and job title.
Career Assessment Test - A free career test to determine what type of career you are personally fit for.
Resume Tips
Job Interview Tips
Useful Career Articles
Internships/Starting Out
Top 50 Internships - BusinessWeek's list of the 50 Best Internships.
Best Entry Level Jobs - A perfect list for recent grads.
Best Internships - A top 10 list of internships based on actual work experience, benefits and perks of the job.
Grad School
Finances
Student Loan Consolidation Guide - Odds are you have accumulated a lot of debt while going to school. Consolidating your loans may make sense if you have multiple student loans.