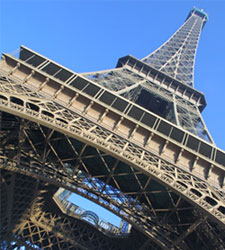 Studying abroad is the perfect way for students to travel the world and advance their academic career at the same time, all while earning school credit. US students are now studying abroad at record levels as the choice of students to study abroad has been rising, up 150% over the last decade. Studying abroad can be a great boost for your career, especially to those in the fields of the social sciences, humanities and business and management majors. These are the top three majors for studying abroad and are a perfect fit for any international-related career in mind (ex: International Business).
The most popular study abroad programs are in Europe: England, France, Spain and Italy, with England being the most popular.
Recommended Reading
Studying abroad has its own merits and demerits. The advantage of studying abroad is that you can sometimes get a higher and more diverse standard of education than what is presently available to you. This qualification will be very valuable to your academic career. Being away from home to study abroad develops some key virtues in a person, such as self-reliance, managing personal finances, conducting yourself in a proper manner and building yourself into a stronger individual.
It may seem as a great way to get freedom and other previously mentioned advantages, but it also has its own disadvantages. The main issue is that some students tend to suffer from homesickness. This is the major problem most students studying abroad experience. This is a problem, which when overcome, eases the life of the student considerably. Studying abroad can be a difficult but rewarding process, it all depends on you.
There are many things students should consider when choosing whether to study abroad or not:
Family and Friends - This is the major factor which discourages many students from studying abroad and creates the major hindrance in the form of homesickness. It really depends upon the individual and whether or not they can handle being away from close friends and family.


Finances - After you have decided whether you can live abroad or not, this is the second most important factor which will influence your decision of studying abroad. This factor does not necessarily hinder you from going abroad because nowadays student loans and scholarships are readily available. Students in study abroad programs have access to special scholarships dedicated just for that purpose. Of course, money is always a concern when traveling/studying far from home. You will find that the cost of living is about the same, if not cheaper for most students. It all depends on the country you wish to study in.


Quality of Education - This is a very important factor when considering studying abroad. The quality of education should be of equal or higher standard than you are currently getting. There is no point in studying abroad for the same quality of education that you can get in your backyard, but it's the experience of studying abroad that will give you its core value.
There are still many factors for determining your decision to study abroad, such as duration of the course, country/location, visas, accommodation etc. There are programs of all different types and sizes to fit your needs. There are also study abroad programs designed just for summer. A summer study abroad program gives you the joy of traveling in the summer, advancing your academic career in a new environment and a great experience.
Check with your college, as they have info on a wide variety of study abroad programs. Also, be sure to meet with a study abroad advisor who can help you find a program and answer any questions you may have.
Why Study Abroad?
Earn School Credit.
Travel and see the world.
The international experience will look good on your resume.
Language and culture: Learn a second language.