It's time to drop the coffee-getting intern stereotype as we look at these top college internship programs that offer college students not only real work experience, but a chance to get a foot in the door towards a career.
An internship at one of these companies will be fun, knowledgeable and career building and provide a great way to gain experience, determine if you are interested in a certain career, receive on-the-job training and get paid for it at the same time.
These are the Ivy League of internship programs. Getting into the program is the hard part. The reward is the work experience you will receive and the future job offers that come as a result of completing these coveted internship programs.
These are world-class programs with well-respected companies that involve students in projects that give them an opportunity to lead, be a part of a team, and provide a fresh take on new ideas for the company. These internships are so selective that just being offered a position and successfully completing the program at one of these companies can add a significant accomplishment to any resume.
Outside of a resume booster, the true value lies in the connections you'll make working in the business world, the mentoring and feedback you will receive, and the leadership skills you're able to build as you work on projects that will essentially make you an asset to any team (which is why so many interns in these programs end up being offered a real position upon completion of their internship).
The typical college internship program lasts 8-12 weeks during the summer months.
Top 10 College Internships for 2019
Working at Google has many perks, like free gourmet meals prepared by Google chefs, a game room, a lap pool, a rock climbing wall and just an overall great culture. Some people even compare it to a college-like atmosphere. Being a Google intern may be your best shot at a career at the GooglePlex, considering the competitiveness of employment at one of America's best places to work.
Technical Internships are offered year-round that allow students to assist in building and improving Google products. The program requires three months of full-time work with interns receiving continuous guidance from their team so they're able to improve and showcase their talents.
Google also offers Product Management Internships in the summer that gives interns a leadership role in driving product development while gaining experience working in a fast-paced environment.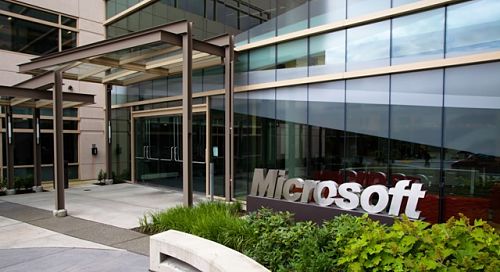 Every year, Microsoft brings about 1,000 college and grad students from around the country to the Microsoft campus for their summer internship program. Interns get placed in product teams to work on new innovations in technology that allow space for exploration and creativity.
The internship pays well, with interns getting to do a lot of the same work as regular hires, and provides great coaching and training through mentoring and performance reviews so they're always improving.
Microsoft goes above and beyond to wow their interns in order to create love for the brand and ensure they have a pipeline of future talent to choose from. A majority of Microsoft interns end up receiving offers for full-time employment upon the completion of their internship.
If you're interested in a Microsoft internship, your best bet to get started is to get in touch with the recruiter designated for your campus who can steer you to the right opportunity.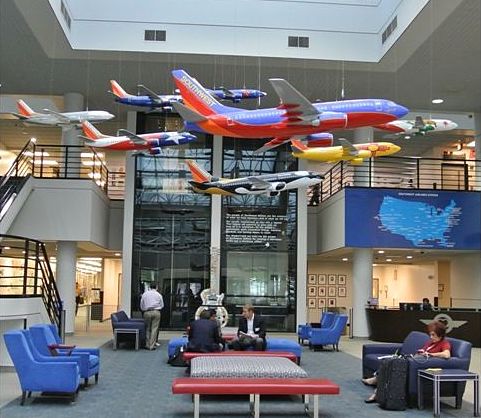 By interning at Southwest Airlines, students really get a feel for the company culture and begin to see why it is truly a great place to work. The program provides the best of both worlds, offering a unique opportunity for college students to both work and travel over summer break.
In 2016, the Campus Reach Program had 378 Interns onboard from 104 different universities and 36 different states. These Interns were selected from over 38,000 resumes, so it's definitely a competitive program!
After an easy resume drop, selected candidates who pass an initial phone interview screening are flown into headquarters for an in-person interview. Those offered positions are given internships at Southwest headquarters, located in Dallas, Texas, so students will need to relocate for this 3-4 month long program. Travelling between home, school, and company headquarters shouldn't be a problem though as interns are eligible for free, unlimited space-available travel to any domestic location to which Southwest flies.
If you're a college student who loves to travel (who doesn't?) and are looking for work experience related to your major, this is a near-perfect opportunity. Check out Campus Reach for more.
Resources:
Southwest.com/campusreach
facebook.com/campusreach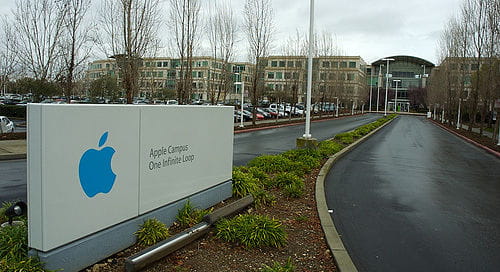 The Apple Internship Program is a 12-week paid summer internship at Apple headquarters in Silicon Valley. Students get placed on teams of real Apple projects, allowing them to provide well-heard input toward the final design of a product. This is an amazing opportunity for Apple lovers, as interns get to work with new Apple products before they are made available to the public.
Apple helps take the pain out of moving for three months by providing relocation assistance and offers great housing with other interns right near Apple's main campus. Internships are available for undergrads and grad students, and compensation is one of the tops in the industry.
The Genentech internship program gives students the opportunity for real-life work experience at one of the leading companies in biotechnology. Interns get to work side-by-side with biotech industry experts at Genetech headquarters in San Francisco and in other locations in the U.S. that include Vacaville (CA), Oceanside (CA), and Hillsboro (OR).
Interns are challenged with business-critical projects, end-of-summer project presentations to senior management, and an intern video contest. The program is specially designed to allow students to receive feedback on their progression and earn some solid business contacts in the industry.
The program accepts undergrads that have completed at least their sophomore year of college, current grad students, and recent graduates who have graduated within the last two years for the 9-12 week paid internship that is typically completed over the summer.
Students can work in various departments within the company including Research and Development, Manufacturing, Sales and Marketing, and Finance.
What makes Genentech one of the top internship programs is the effort put into helping students learn on the job and the networking opportunities they offer through various company social events, career development panels, and their VP Lunch and Learn speaker series that introduces interns to Genentech senior management.

In the Edward Jones internship program, students have the option to intern with a local Edward Jones branch or at a headquarters location in either St. Louis or Tempe. With branch offices located across the United States, the program offers the convenience of performing an internship locally with a nationally-known corporation.
For ten weeks, students work alongside an Edward Jones Financial Advisor during this full-time paid summer internship. By working side-by-side with a professional in the field, students gain a valuable mentor who can teach the ins and outs of the financial services industry.
Students complete the internship during the summer before their senior year and assist the Edward Jones team with marketing and promotions, planning financial seminars, and performing various client services.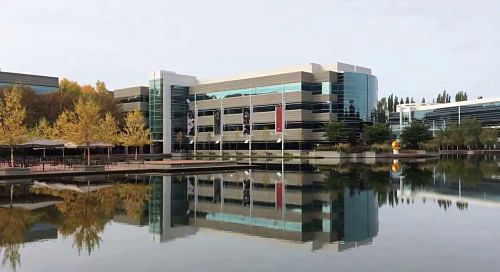 In the Nike Internship Program, students become part of the Nike innovation process of combining sports, science, and technology.
Interns are given complex business tasks that are challenging and allow real-life development in creativity, teamwork, and personal growth.
Opportunities exist for a wide range of majors with interns being able to work in teams and departments that include Design, Global Communications, Digital and Technology, Finance, and Supply Chain Management. With Nike being a global company, intern positions exist everywhere from Nike World Headquarters to Europe and Asia.
Some of the best perks of interning at Nike include a membership at their state-of-the-art fitness center and access to the Nike Employee Store.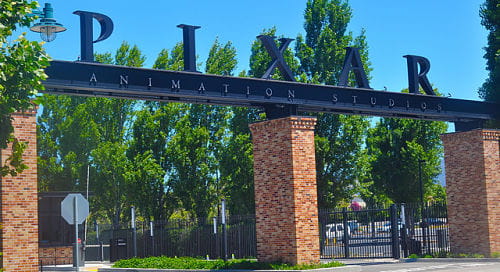 Pixar is the perfect internship for a student who wishes to apply their creativity to a real-life working film project.
Students will have the opportunity to work in a team alongside Pixar employees and contribute to the making of a new Pixar film. Internships are available in Animation, Story, Art, Technical Direction, Production Management, Marketing, Engineering, Research, Media Systems, Finance, and Editorial, so their program supports a wide range of majors.
The length of the program will vary depending on the department and term you apply to, but most run for 12 weeks or 6 months during the summer, fall, and winter. To qualify you must be a currently enrolled college student (undergrad or grad student) or have graduated within the year the internship begins.
On top of being paid, Pixar interns get access to an on-site fitness center and pool, as well as a state-of-the-art theatre for special screenings of new release films.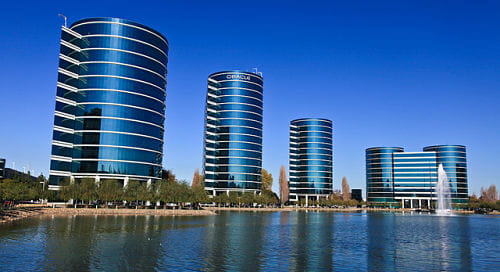 Oracle's product development internships give students in computer science, computer engineering, and electrical engineering a chance to get a foot in the door developing technology for a world-leading company.
Interns are assigned projects that are both interesting and challenging and provide excellent experience collaborating with a team on the development of a product that thousands will use.
On top of being paid, interns can receive perks that include a company paid car, a company paid fully-furnished apartment, and free roundtrip travel from school and back. With various networking events and company activities scheduled throughout the program, interns are given a chance to connect with students from other colleges in similar majors and build worthwhile relationships with those in the industry.
The ExxonMobil internship program gives you the opportunity to work for a company that tops the Fortune 500 list nearly every year. With an internship providing one of the best ways towards career development and getting a job after college, an internship at Exxon is a great way to get your foot in the door while receiving competitive pay at the same time.
Most internships are filled through on-campus interviews so look out for the next career fair to get into this 10-14 week summer program.