Rent Textbooks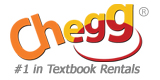 Campus Grotto recommends renting as the best option for saving money on textbooks. Renting is a solid option, as it requires less money upfront for your textbooks. Renting also helps save trees, as more and more textbooks are reused.
Check out Chegg for the best deals on textbook rental.
Where to Rent
Buy Textbooks
When it comes to buying your textbooks, donít buy from your costly college bookstore. Instead, use online book sellers like Amazon who can get you a better price on textbooks.
Also check out these resources:
Where to Buy Textbooks
Study: Cheapest Places to buy textbooks
Textbook Coupon Codes
Where to Buy
Download Textbooks

Textbooks in digital form not only cost less, but are easier to carry around. Another benefit: no waiting in lines at the college bookstore. Digital textbooks can be downloaded right from the Internet.
More:
Where to Download Textbooks
eTextbooks
Where to Download
Sell Textbooks
Odds are, when you complete your classes, you wonít need your textbooks anymore. Selling back textbooks is a great way to recoup some of the costs of overpriced textbooks. Unfortunately, your schoolís buyback program doesnít always offer you top dollar for your books. When it comes to selling, check out our study on which online textbook retailers offer the highest buyback price.
Resources:
Best Places to Sell Textbooks
Textbook Buyback
Where to Buy/Sell/Exchange Textbooks
Where to Sell