How to Master the Job Interview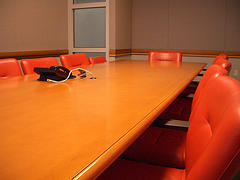 Mastering the job interview is a skill that is vital for all job seekers and a skill that will prove to be invaluable for your whole working life. The average US citizen will have over 10 jobs in their lifetime so this is a skill that you will call upon time and time again.
Thankfully, mastering the job interview process isn't as daunting as you might think. The most common mistake job seekers make is not preparing for the interview adequately. If you prepare yourself properly you can go into the interview with confidence. Here are some preparation tips for the big day:
Do Your Research
Learn as much as you possibly can about both the company you are being interviewed by and the role you have applied for. A huge amount of information will be available on the company's website that can arm you with invaluable background knowledge for the interview. In particular have a thorough read of the company's "About Us", "Careers" and "Our Team" sections if they are available. If they are a public company, annual reports are also a fantastic source of information.
Practice, Practice, Practice and Then Practice Some More
Role play the interview process with a friend or family member to get yourself comfortable with answering questions about your previous work experience, why you are right for this job, your strengths and weaknesses and so on. Ask your practice partner to tell you if you are speaking too fast or too slow. The more you practice talking about yourself, your work experience, why you want this job and why you are right for this job, the more confident you will sound in the interview. This is also a great way to control any pre-interview nerves.
Have Some Examples Ready
Interviewers love using the behavioral interviewing technique. This technique consists of the interviewer asking you to provide actual examples from your life or previous experience that are relevant to the job. For example, if you are applying for a role that requires excellent customer service the interviewer will probably ask you to provide an example of a time when you have provided excellent customer service. Review the job requirements for the role as there are quite often big hints in there about the types of examples the interviewer will ask you to provide. Take the time to think about the sorts of examples you will be asked to provide and then practice describing those examples.
Know Who You are Meeting
Always make sure you find out the full name and title of the people you will be meeting for the interview. Don't be afraid to ask the Recruitment department for this information prior to the interview as it only shows a keen interest in the company and the interview. Memorize these names and titles before your interview. Being able to start the interview off confidently is very important and mishearing your interviewer's name is not a good start.
These are just four simple tips that will set you on the path to mastering the job interview process. If you follow these tips and prepare for your interview you should be able to go into that interview with the confidence to win yourself the job. Good luck!