Best Spring Break Travel Destinations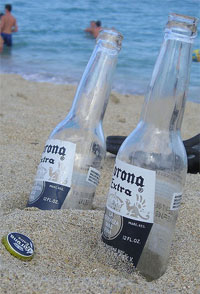 Spring break: it's one of the biggest things anticipated by college students nationwide, a week plus long excuse to forget about studies and focus on sun and fun.
After winter break, the last thing left to look forward to before the end of the school year is spring break. Spring break comes at a much needed time, after midterms/finals and during the part of the year where it's finally starting to warm up again. Millions of college students travel great distances to fulfill their need of partying with other co-eds at the beach. Where you take it or wherever you may travel, a beach is usually the main attraction for spring break travelers. This break we all look forward to gives us the opportunity to forget about school work for once and just focus on having fun, getting a tan, and partying like a typical college student on spring break.
When thinking about spring break, the question arises, where should I go for spring break? Now where you actually go depends on a lot of things, with distance and money being the biggest factors. A plane ticket to a far away destination can cost a couple of hundred dollars and although there are spring break packages out there that are available, you have to watch out as some of these are scams designated to prey on naive college students.
Let's take a look at the best and most popular places to go for spring break.
Lake Havasu, Arizona – A great place for boating, and you may feel a little left out here if you don't own/rent one. Bring lots of sunscreen as this watering hole in Arizona can get hot.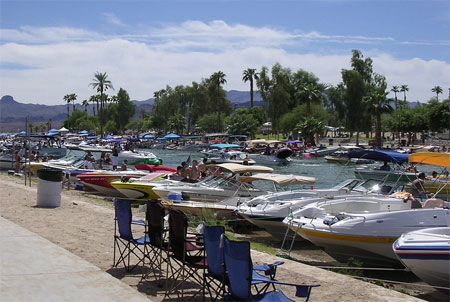 Florida Beaches: Daytona, South Beach, Panama City Beach - The best thing about spring break in Florida is that it has so many great beaches to choose from. You can't really go wrong with Daytona, South Beach or Panama City Beach.
Las Vegas – The thing about going to Vegas for spring break is that it's one of the few places on this list that will have more of an assortment of age groups (rather than just mostly college students) as Vegas is now somewhat of a family vacation destination. That's OK though as there is enough to do on The Strip to keep you busy all week. The most popular things to do in Las Vegas include gamble, clubbing, chilling by the pool and drinking 3-foot Long Island Ice Teas.
Mexico: Cancun, Tijuana - With Cancun being the most popular destination of choice in Mexico, wherever you choose to go there will be plenty of beaches, booze, and night clubs.
South Padre Island, Texas – Being very close to Mexico, there will be plenty of places to go at this great spring break destination.
Hot Spring Break Deals
Spring Break 7-day beach packages: $339
Save up to $325 on Florida Vacation Packages!
Las Vegas Vacation Packages and Deals
Leave Winter Behind: Beach Vacations from $484